Tech Specifications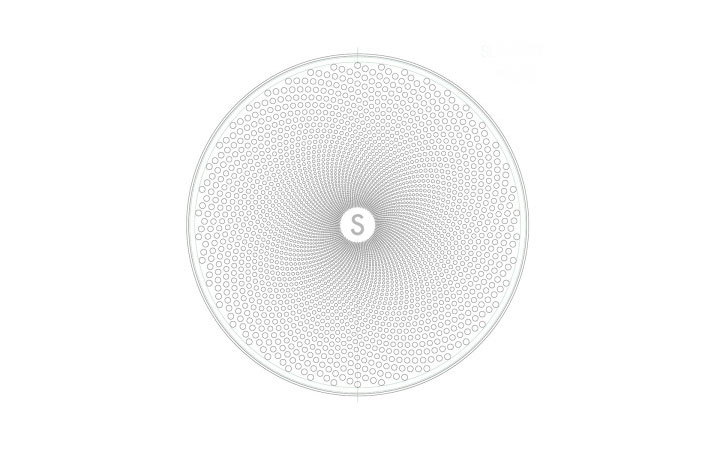 highlights
Aluminium die-cast enclosure
Inbuilt 130 watt bi-amplifier with DSP balance
6.5" Kevlar woofer
Custom HF waveguide
Detailed midrange
Well defined bass extension
Stand, Wall mounts (optional)
Specifications
| | |
| --- | --- |
| DESCRIPTION | 2 way biamplifier speaker |
| ENCLOSURE | Pressure die-cast aluminum |
| TRANSDUCER COMPLEMENTS: HF | Magnetically shielded 26mm silk dome tweeter with custom waveguide |
| TRANSDUCER COMPLEMENTS: LF | Magnetically shielded 6.5" Kevlar cone woofer in die-cast chassis |
| AMPLIFIER THD | < 0.04% |
| AMPLIFIER POWER | LF: 80 W, HF: 50 W |
| MAX SPL @ 1M | 107 dB |
| FREQUENCY RESPONSE (-3 dB) on axis | 55Hz ~ 22kHz |
| FREQUENCY EXTENSION (-10 dB) | 45 Hz ~ 25 kHz |
| CROSSOVER FREQUENCY | 2 kHz |
| INPUTS | Fully balanced through XLR & TRS sockets |
| FINISH | Paint (black/ white/ red) |
| COLOURS | Black/ white/ red |
| DIMENSIONS (HxWxD) mm | 340 x 250 x 240 |
| POWER CONSUMPTION | 175 VA max. |
| NET WEIGHT | 11.9 kg |
| FLOOR MOUNT STAND MODEL | SRP FS 2 W/B |
| WALL MOUNT BRACKET | SRP WB2 |
NOTE: Due to continuous improvements, all specifications are subject to change
STEREO SET-UP
The following sketch shows an optimum set-up for a stereo system. The important part here is to place the speakers such that the head of the listener and the two monitors lie at the vertices of an equilateral triangle.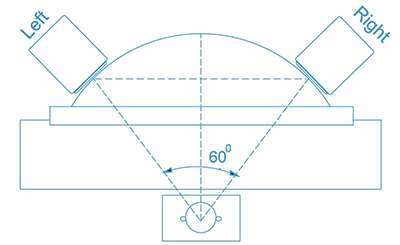 SURROUND SOUND SET-UP
The following sketch shows a 5.1 set-up. It is recommended to have a symmetrical listening position with the front left and right speakers facing the listener and the surround speakers located at the back of the listener.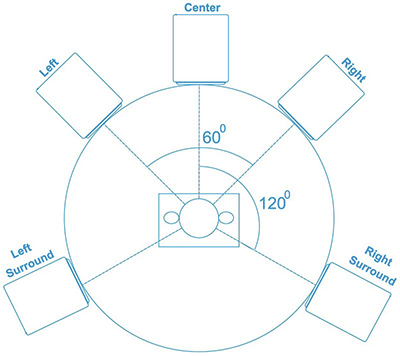 Distance from walls
While placing speakers, make sure that they are at least 40 cm away from any reflecting surface. This will help minimise bumps in the low-frequency response due to reflections, and also ensure that the rear-mounting port is unobstructed. It is also required to ensure that the heat sinks at the back have adequate ventilation, for uninterrupted operation.
ACOUSTICS OF THE LISTENING ROOM
The acoustical makeup of your listening room is key in determining how good (or bad) is the sound that reaches your ear. The contents of a room (carpets, curtains, furniture etc.), its shape, and the material of which the boundaries are made, make or break your sound. The idea is to have a listening area where the absorptions and reflections are calibrated to attain, as far as possible, a neutral environment. While there are no 'quick fix' formulae to convert a room to an 'ideal listening room', here are some things that you might try to attain optimal performance.
In your listening room, clap your hands, snap your fingers, and jingle a ring of keys. If the resulting sound is unintelligible (muffled), and resonating, your room is inclined toward being reflective. In this event, you might want to: Hang up curtains/ lay a carpet or rug / introduce book cases/ other racks. In the event that the resulting sound is too damped your room is inclined toward being absorptive. You might want to remove some of the absorptive material (like those given above).
Reviews

'It is very important to me that the music that I listen to comes out as organically as possible ... I have found Sonodyne sound to be clear"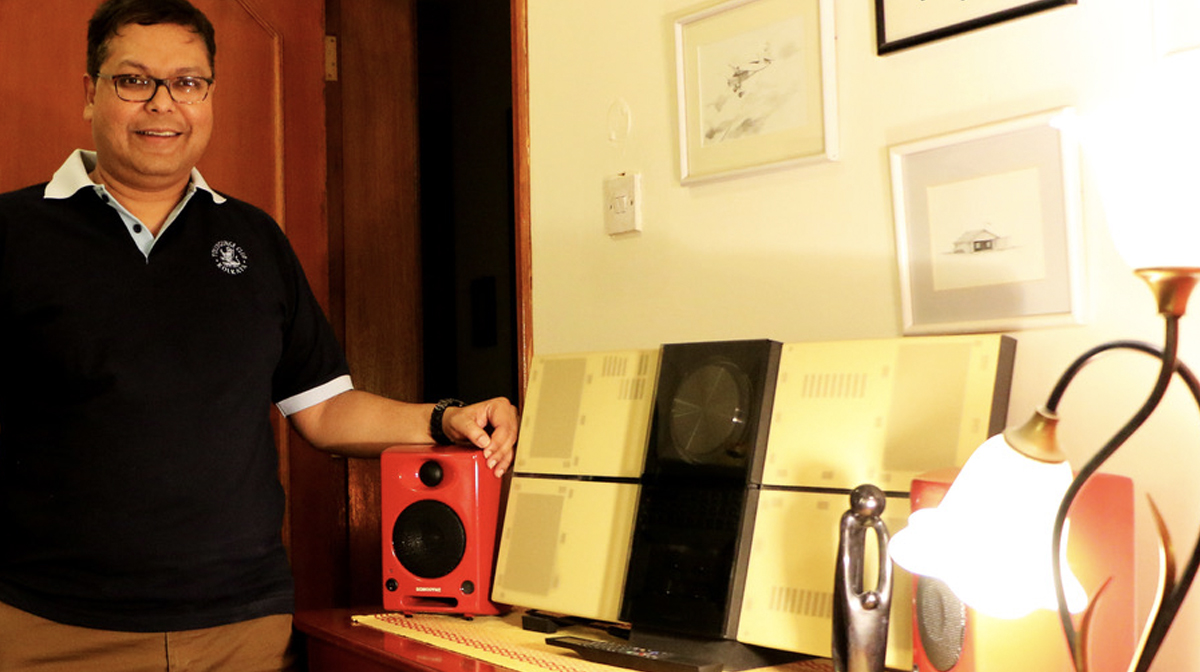 The Sonodyne speakers are uniquely positioned in terms of size, price, features and room filling music quality. Last night I was listening to Acker Bilk "Stranger on the Shore" and it sounded divine!

The Best Review is Performance: Longman Luk - Extremely talented Hong Kong based Erhuist shared his Sonodyne story with us recently. "I feel wonderful for having Sonodyne SRP 204 with me for some recent projects of string ensemble, acapella, and hip hop. At first I didn't expect them as such powerful for how compact the size they are. Yet the most impressive part is the aluminium enclosures, which not only make them sturdy, but also make them sound well contained and focused. As an Erhuist who works on different genres, I really like the clarity that SPR 204 brings me!"

write a review
Leave a review
Write your own review
Make an enquiry
Send us a message
Enquiry form
More SRP 200 SERIES Products